Quality and experience.
The final solution for coloring in your sector
G&C Colors is a Spanish company founded in 2000 and specialized in the production and sale of inorganic pigments.
ChromaFer is the brand for G&C Colors' pigments for industry. Synthetic iron oxides and chrome oxides stand out among our products.
A wide range meets the demand in all areas of use, developing specific tailored pigments for the construction, paint and plastic sectors, according to the requirements of our clients. The Technical Support Laboratory advises on the use of our pigments in the different applications.
In 2003 we obtained the SGS certification on the regulation ISO 9001. Our facilities have the best technology in means of production and quality control.


20 years spreading Colors worldwide

At the beginning of this year our activity began. We started with the brand ChromaFer for all the industrial range of pigments. We were introduced in the following sectors: cement, paint, masterbatch and rubber.

We started supplying the decorative paper sector in Germany.
Acquisition of our first high-speed mixer with a maximum capacity of 1000 kg.

We obtained the certificate ISO 9001.

We built and moved to the new facilities of 1500 m2. Acquisition of a high-speed mixer with capacity of 2000 kg, turbo mixer of 500 litres and three-exit spindle bagging machine.
Case of success: we supplied 50 tons of red pigment for the pigmented asphalt agglomerate roads of the Technological Park in Fuente Álamo (Murcia, Spain).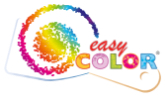 We started producing and supplying colored release agents for stamped concrete. Registration and launch of the brand EasyColor, pigments in small format aimed mainly at DIY.

We expanded in the decorative paper sector in Germany, with more than 1000 tons. Expansion of our warehouse space in 3000 m2. Proyect CDTI (Center for the Industrial Technological Development, for its acronym in Spanish): Research, development and pilot plant for granular pigment for the precast concrete industry. Research project for iron oxide low in heavy metals, including the facilities of the laboratory for the atomic absorption equipment.

We obtained the CE marking for pigments aimed at construction.

We finished the production plant of granular pigments. Research on producing liquid pigments and launch of water-soluble formats destined for the construction sector.

We launched microcement, a decorative system.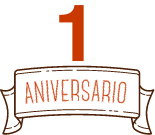 15th anniversary party. Expansion of our blending and packaging facilities for powder pigments, SMN mixer with a capacity of 2.5 tons, bagging machine with Haver turbine, turbo mixer II. Case of success: we began supplying 300 tons of pigments and other complementary products to UTE Tamway Ourgala in Argelia.


We launched the brand Lagytex that comprises special coatings based in organic and/or hydraulic binders. We also launch the brand Adifugo that comprises water-repellent additives for cement applications. Exhibition in the European Coatings Show in Nuremberg.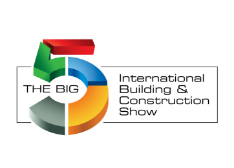 We took part in The Big 5 in Dubai.

We took part in The Big 5 in Dubai. We launched the Lagytex series with Metal Oxide, Weathering Steel, Copper and Bronze effects, and the series Lagytex Micro Coat, a coating of mixed binders, organic and hydraulic, in powder with special application in finishings and to renovate stamped concrete pavements, bike lanes, façades and other surfaces.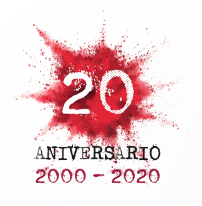 20 years spreading colors.
Our laboratory is equipped with the latest devices and measurement and control instruments. The products are subject to rigorous checks that allow us to transfer high quality pigments to the market. By means of the continuous improvement, we constantly check and improve the procedures at the same time as we develop new lines of research.
The department of R&D&I explores and develops the latest trends in the market: cleaner products with an improved fluidity, oxides with higher purity, pigments which disperse more easily, and so on.

TAILORED PIGMENTS LABORATORY
High stock ensures an immediate response in standard products. For tailored colors, the flexibility of our production lines allows their production in record time.
For production, there are several independent lines of blending, packaging and bagging that ensure a quick response to the demand in markets.
In G&C Colors, we are aware that we live in a constantly evolving world and our vision as a company goes beyond productive results.
A PROFESSIONAL TEAM AT YOUR SERVICE
G&C Colors is formed by a group of professionals with ample experience in inorganic pigments and their applications. This allows us to offer a high-quality service and advice about how to use our pigments efficiently in the different materials or supports.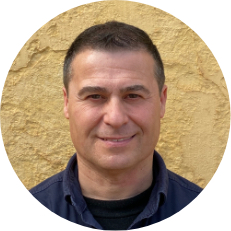 Antonio A. García Rodríguez
Marketing Department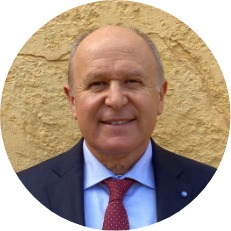 José Antonio Guillamón Martínez
CEO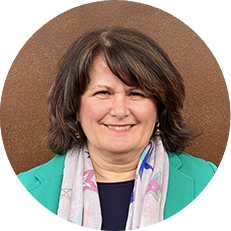 María del Carmen Guillamón Martínez
Purchasing Manager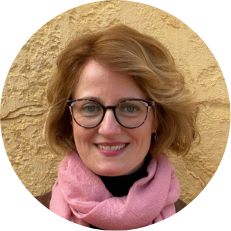 María del Carmen García Nicolás
Deputy General Manager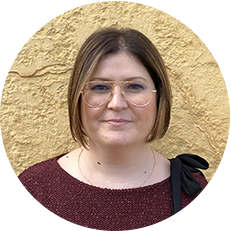 Sandra Martínez Hernández
National Sales Manager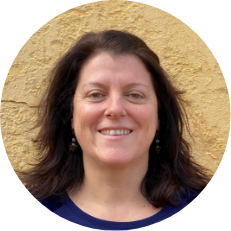 María Guerrero Antolinos
Technical Quality Director
Enrolment to professional courses about the advantages of G&C Colors' products.
You can contact us to receive more information about these training courses and their dates in:
formacion@gc-colors.com
JOIN OUR TEAM AT G&C COLORS
WOULD YOU LIKE TO WORK WITH US?
Send your CV to the email address empleo@gc-colors.com and we will contact you to confirm that your profile adjusts to our employment needs.